Branding and positioning require  rigorous evaluation of a product, service or identity.
It is essential to look within, as well as evaluate the rapidly shifting competitive landscape and industry drivers.
A. Lavin Communications BrandConnect provides a proprietary framework to help businesses and organizations crystalize their positioning, messaging and to have greater impact with the target audiences and customers they are seeking to engage.
Following this process, we develop strategic communications programs that include thought leadership, sales collateral, media relations as well as digital and social media marketing.
Our MediaGenics media training program ensures executives and spokespeople are in sync and can effortlessly deliver key message points when we arrange media opportunities.
With solid branding, and consistent messaging in place, a multi-faceted strategy encompassing owned, earned, and paid media will be far more impactful.
Talk to us before you talk to the media.
A. Lavin Communications has decades of experience preparing fearful executives, self-absorbed celebrities and highly technical researchers to succeed in media interviews.
Our experience on the front lines of working with broadcast, print and online media reporters in every scenario is integrated into a proprietary day-long training session we call "MediaGenics."
Just because you have something new to talk about – a product, a service, an issue – doesn't mean you know how to get your point across in media interviews.
MediaGenics helps participants:
Understand the needs of fast-paced online, broadcast and other earned media
Make executives comfortable delivering key message points
Learn how to speak in ways that will get you quoted
Turn an interview into an "information opportunity" to stay focused on a specific agenda
We guarantee MediaGenics will make you a  much more comfortable and effective spokesperson, brand advocate or industry expert.
MediaConnect
Media Relations & Reputation Management
Media relations has never been more complex or fragmented.
Call it "earned media," "publicity," or "public relations," you need a team that can develop an effective media strategy and deliver targeted results.
Clients seek our expertise and longtime contacts to garner top-tier media coverage –and we consistently deliver coverage beyond our clients' expectations.
Our experience is measured in decades. But regardless of  whether we know the reporter for 10 years or 10 minutes, we understand how to capture their attention in just seconds to garner the coverage you require and desire.
And, we're able to move quickly, within weeks to get the news out.
Our team will:
Create an effective strategy for your campaign to garner maximum visibility
Pinpoint relevant and aspirational media targets that will disseminate your news and catapult your brand
Harness our relationships to establish your public relationships
Leverage the power of publicity to help your company garner additional financing or be acquired
It's easy to get publicity if you're an established company with news. We're happy to help the unknown, well known.
One negative or inappropriate tweet can put an entire company, its product and its valuation in jeopardy.
Are you prepared for a major fire, disgruntled employee who could destroy your reputation online,  or a product related injury? Or perhaps a legal issue that will be litigated in court as well as the court of public opinion. You want to win both.
While no one can foresee every crisis, our team will develop a customized, actionable crisis communications roadmap.
Of course, when every second counts, we  will hit the ground running to implement the plan 24/7/365. After all, the media won't wait for you to get your act together.
Companies, airlines, universities – we've handled all manner of crises for many clients. We have represented a number of law firms, and can plan a strategy that links litigation with reputation management.
A strategic, proactive crisis communications plan, is far less expensive than a legal entanglement and irreparable damage to an organization's reputation.
 Define and redefine your social media presence
Traditional media relations builds awareness, while social media connects to build community and  relationships.
We work with companies that don't have the bandwidth, resources or content to implement a dedicated social media effort critical to engaging audiences.
All too often, social media is relegated to a few random posts rather than a cogent strategy. We live in a visual world, and no video is no bueno.
Let us help define and refine your social media presence.
Our social media team will:
Evaluate your current initiatives
Examine your competitor's social media footprint
Recommend key platforms
Develop a content/posting strategy
Produce videos that will go viral
What makes a thought leader?
You set standards. You keynote industry events with visionary C-Level speeches and publish white papers. But, at the same time, you're so busy, you barely have time to think.
A. Lavin Communications will help draw out your flashes of brilliance. Those insights can and should be developed into content that reinforces your market position, or helps drive company awareness.
We will work with your organization executives on thought leadership tactics:
Develop bylined articles to place in industry trades
Research and develop white papers
Create and place Op-Eds in top tier general and business media
Craft a speaking platform program targeting ideal venues, securing opportunities and developing materials
Repurpose content as news, video and social media
We know you have something to say.
Survey says…
Proprietary, qualitative data research studies on industry opinion and trends are an is an excellent technique to garner awareness and credibility. It elevates your communications message beyond selling products and puts your organization a few rungs higher on the thought leadership ladder.
We create, design and implement ongoing, newsworthy survey research programs designed to start a conversation, highlight an issue or change perceptions.
Small companies can make a large impact by developing proprietary data that gives them equal or stronger footing in communications against their less nimble competition.
Opinion research is also an effective subject platform for bylined articles, content creation, speaking opportunities and sales information. Few agencies do it better.
We can recommend exciting, newsworthy, brand-building research programs for you to help connect your organization to target audiences in way your competition can't.
An effective trade show media strategy is critical for success.
Far too many companies approach trade shows as something to attend rather than an event to leverage. We serve as your company's arms and legs, lending a helping hand to generate foot traffic and media traffic.
Let us help you create buzz and formalize a trade show approach that is high-impact yet cost-effective resulting in efficient media efforts, greater awareness and productive follow-through.
A solid trade show strategy addresses the following elements:
Announcement platform – Introducing a new product or service?
Speaking opportunity – Can you secure a spot on a panel or keynote?
Media outreach – Is it newsworthy to hold a press briefing or simply arrange one-on-ones with media attending?
Have media materials, video/press releases been prepared for distribution before, during and after the show
Are customers available for testimonials?
We have supported clients at dozens of trade shows globally in many industries including:
Life Sciences
Cybersecurity
Engineering and Electronics
Consumer products
"Visibility is great, but Intergis relies on A.Lavin Communications to drive sales with PR. They've done an outstanding job developing and implementing programs that go far beyond traditional PR – generating leads and sales. "

Jeff Cohen
CEO, Intergis (now a Verizon company)
"I know I can trust A. Lavin Communications to quickly strategize or handle any pressing needs. They are highly responsive and accomplish what they need to do. Believe me, you don't get that from many agencies."

Susan Vassallo
Vice President, Henry Schein
"A. Lavin Communications generated more than $2 million in major national coverage and greatly increased our exposure in Europe and Asia beyond what any advertising campaign could accomplish."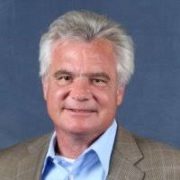 Steven Ringelberg
COO, Vanguard Integrity Professionals
"A. Lavin Communications offers a top-down marketing approach that we've been lacking that will help connect us with new customers around the world."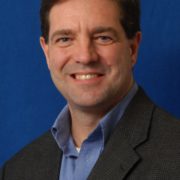 Dave Arthur
CEO, Southwest Nanotechnologies