ABOUT US
A group of smart, passionate and creative communications experts creating brand connections for products, services and causes with media relations, content development and strategic consulting.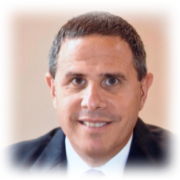 Andrew Lavin
President
A. Lavin Communications
Andrew Lavin has more than three decades of experience in strategic communications, media relations and crisis managment.
For the past 20 years, he has been president of A. Lavin Communications. Working with a dedicated group of professionals, he drives virtually all of his client's programs from inception to implementation.
Clients value his senior level expertise as a primary point of contact, knowing that they have continuity on their account. They appreciate the great thinking, dedication and commitment to their company to create strategic communications programs that garner coverage in traditional and social media.
Lavin has worked with major Fortune 500 companies as well as startups in healthcare, financial, consumer as well as many other industries.  While specialization is important, he enjoys the opportunity to leverage his experiences from one industry program to another.
Susan Klein
Account Manager
A. Lavin Communications
Susan Klein brings more than 30 years of experience in corporate, financial, life sciences, non-profit, and marketing communications to her role at Andrew Lavin Communications.
As a seasoned writer, she specializes in clear, concise, strategic copy for professional and general audiences.
She has created all manner of written forms including website content, product launch materials, white papers, news releases, newsletters, byline articles, e-blasts, speeches, scripts and fundraising materials, as well as other collateral materials.
Klein works closely with our clients to develop communications with vibrant messaging that inspires confidence, drives sales and delivers a call to action.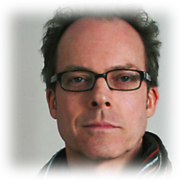 Peter Galperin
Branding and Design
A. Lavin Communications
Peter Galperin has been creating integrated communications tools including brand identities, print collateral, websites, advertising, videos and exhibits for some of the most successful public companies and private organizations worldwide.
These companies that want to clarify their identities, enhance their brands, and maximize their marketshare… companies just like yours.
Galperin offers that rare combination of critical, strategic thinking with a keen sense of brand imagery and design.